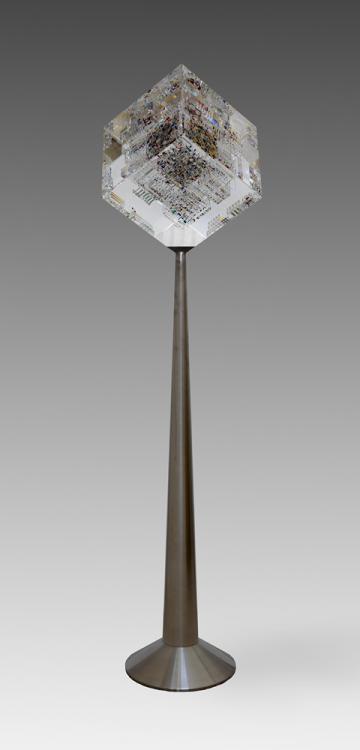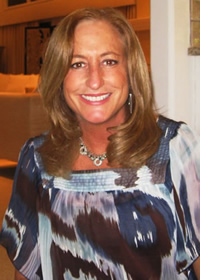 Carole Barbieri has been collecting various forms of art for the past 20 years, representative of her unique and eclectic style and taste. Having been drawn to other people's artistic expressions, she acknowledges her interest was cultivated by her own lack of artistic ability, enabling her to admire and appreciate that gift in others in a profound way. While her pieces range from bronze sculptures to pop art paintings to whimsical folk art, her passion has always been for contemporary glass.

In a sincere attempt to work with artists and art collectors in other ways, Carole is now offering parts of her own, distinguished collection along with other highly scrutinized private pieces to collectors worldwide. She hopes to continue to bring attention to older pieces of glass which she believes helped lay the ground work for the credibility and integrity of glass as a respected, yet still emerging, art form today. In the spirit of offering affordability and personalized service, Carole is allowing parts of her collection to be enjoyed by other collectors as her art collection continues to grow.

Carole says this about her collection:
Whenever someone comes to my house they feel like they are walking through a museum. They LOVE what they see and they LOVE the interactive effect that happens when the refraction of light and glass play on the delicate intricacies of each artist's unique style and designs. It's fun to have them walk by a Hutter or Huchthausen piece, where from one angle it appears clear and transparent, but from another it's filled with color and texture. The Kuhn pieces radiate brilliant color and complexity as you move around them. Other artists are masters in their sculptural approach to molding/blowing glass into recognizable or abstract forms. It's fascinating to me any way you look at it - even if you don't have a sophisticated understanding of what you're seeing. It's just so pleasing to the eye you can't help but love it......That's what hooked me. In addition, in December of 2000 I had the Midwest Contemporary Glass Art Group tour my collection to a capacity crowd with rave reviews.

Another interesting fact about my personal collection is that it has been viewed several times by middle school and high school classrooms as an educational field trip. The purpose was to expose students to other forms of art, and expand their comprehension of what art includes, beyond their typical perception of it being one-dimensional drawings or paintings.

One group was even fortunate enough to have Jon Kuhn speak to them personally at my house! He happened to be in Chicago during the time a tour was scheduled, and he welcomed the opportunity to come out and talk to the students about sculptural glass art. Of course, they had no idea of who they were meeting, but they all walked away with a smile and an autographed picture, but MOST importantly a better understanding of the fascinating world of contemporary art and all that it includes!!
Carole has been self-employed for the last 25 years. Prior to that, she was the co-founder of Educational Resources -- a business that promoted and helped to successfully integrate educational software and technology programs into the classroom curriculum. She's also been involved in opening a specialty restaurant, which was selected by Chicago Magazine as one of the" best new restaurants" in 1997, to most recently being involved in residential real estate development.

Carole currently resides in a suburb of Chicago and welcomes any and all inquiries. Please call her at 630-468-2278 or email at carole@encoregfa.com. Enjoy browsing the webpages of Encore Glass and Fine Art.